Heroes Berkshire is a therapeutic learning centre and animal where children attend to learn about animals, supported by their school, college, youth organisation or their family.
We work with young people who are home-educated, children who are school refusers, young people who suffer with anxiety, and who struggle in mainstream setting.

We offer a learning programme where students can get hands on involved with all aspects of the farm. The learning is centred around our animal farm which is filled with lots of beautiful animals, big and small. We have alpacos, llamas, ponies, pigs, goats, ducks, chickens, rabbits and lots of small fluffy animals. We also have a large selection of reptiles.

We provide a creative safe outside learning environment for young people who need a hands on creative approach to learning.

We offer individual learning programmes for our students depending on their needs. They are monitored on a weekly basis and we chart their progress through our learning charts.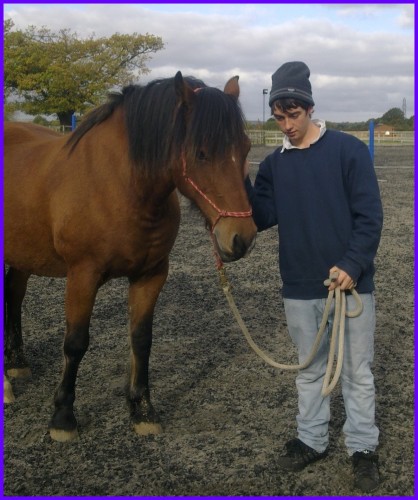 We are open Monday - Friday 10.00 -3.00
Young people can attend 1 - 3 days half days or full days
We also offer weekend programme through
` Heroes farm has been my son's saviour!!
My son who's 10yrs old came to Heroes after a very traumatic time at his last school after being horrifically bullied for the last couple of years, which left him completely broken!!
Dawn and Lorry have turned my son around from being terrified/ overly anxious, unable to trust anyone, hating himself and having no self esteem or confidence , to a child who loves to get up and rush to get to the farm. His confidence has risen beyond belief and he wholeheartedly trusts them which has made him feel safe, understood, needed and most importantly happy.
From listening to him, teaching him to socialise and except others, to understanding himself and helping him to believe and love himself again, to teaching him how to help himself regulate his emotions and thy it is o.k to get upset or angry but to deal with it in a positive way, to motivating him/ believing in him and praising him constantly, to teaching him to follow routines and structure and more...They have brought out the best in my son and helped him to believe in himself.
My son adores the animals and the outdoors which is quiet and calm but he has to do a lot of hard Graft which he loves..this has helped with his co-ordination, made his body a lot stronger which has given him more energy and the ability to do more activities for longer and all in all, helped his concentration grow to another level!
My son's words..
'AMAZING'.... I don't know how else to explain it..
'I love the animals because they make me happy and calm'
' I trust them'
' I can talk to Dawn about my feelings and she always helps me to understand'
I asked him how he felt from the first day..
' I felt anxious and scared but day by day it got better. It's because I love the animals and I do t get shouted at or judged but they listen to me and help me'
' Heroes makes me feel happy and safe'
We as a family can not thank Dawn and Lorry for all the support, care and help they give my son and also myself. They are very special people...